In addition to our Titanic Tour, Susie can also provide Titanic themed talks at a location of your choice.
The talk can be tailored to the audience and the Millar family Titanic story has been delivered to groups, societies, schools, colleges and universities across the globe.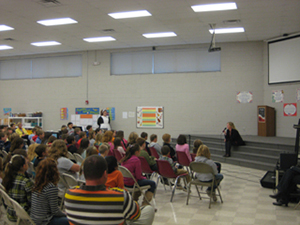 Illustrated talks (using a PowerPoint presentation) generally run for between 30 & 45 minutes, with time set aside for questions and answers at the conclusion of the talk.We can also provide our own display equipment for the talks.
Susie also has full Access NI accreditation for schools presentations & has developed a talk geared to the requirements of both primary & secondary level children, which delivers her story in an interactive and entertaining environment.
For further information, please contact us.